Phil & Dad had great success at Sequence, due to Jocelyn & Kevin drawing no jacks. These photos reflect the less boisterous moments of the evening (when the photographer was at liberty).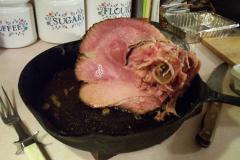 The ham was outstanding.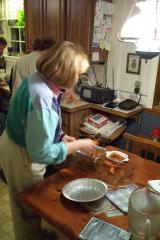 Kathy helping to prepare dinner.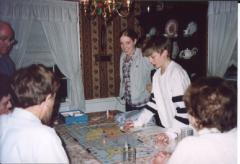 a game of Rail Baron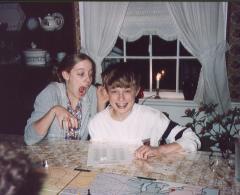 danger lurks for Phil the baron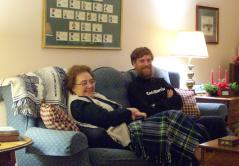 Ruth & Scott relax after the games.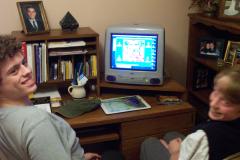 Kevin and Phil retreated to the computer room.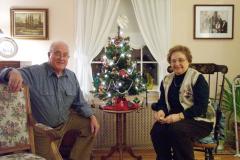 Christmas portrait of Bob & Ruth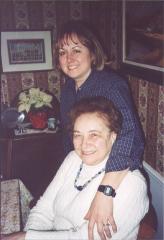 Kathy and Mom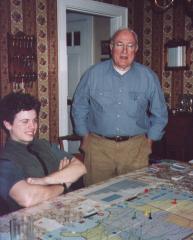 Kevin and Grandpa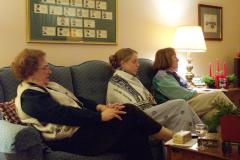 watching the televised festivities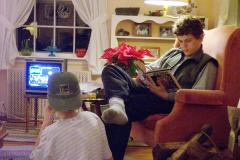 Kevin found the history of middle earth more interesting.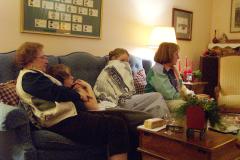 watching the televised festivities, Jocelyn tease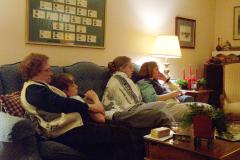 watching the televised festivities