To view a larger version, just click on any image.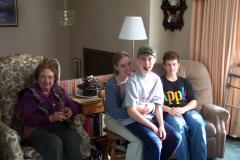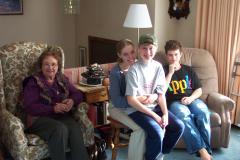 Grandma B, Jocelyn, Phil, and Kevin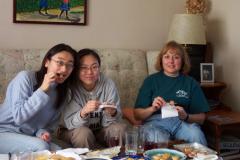 For the long weekend, two students visited our home. Iris (left) is from Taiwan and Moon Young (center) from South Korea. Kathy (right) is with them.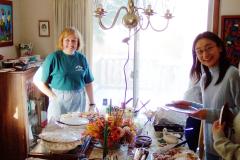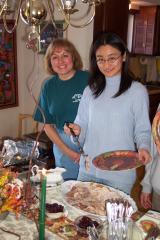 Kathy and Iris at the table where the food is served.
None of our international guests had skiied before. Since the Thanksgiving snow was unusually deep, and we had several sets of skis available, they gave skiing a try. Arnoldo and Lorissa from Brazil took the first turn.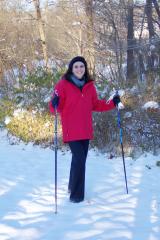 Lorissa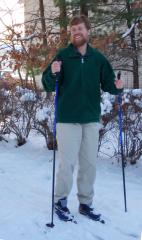 Scott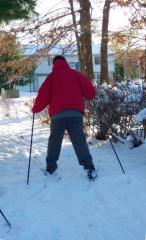 Arnoldo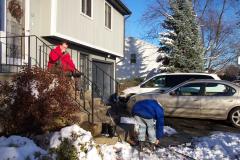 After Arnoldo was finished trying out the skis, Iris put them on.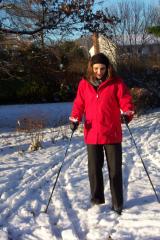 Lorissa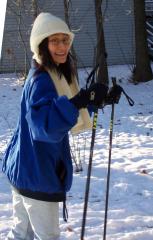 Iris on skis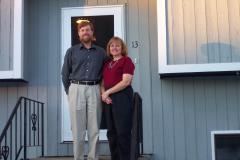 Scott & Kathy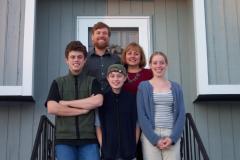 The Turner family poses for its Christmas photo.
Kevin, Scott, Phil, Kathy, & Jocelyn
Thanks to Arnoldo for shooting the photos that show Scott.