(Click any photo to enlarge.)
The senior show is the culmination of any art student's college studies. Jocelyn's took place during the first week of April, the highlight being the reception on Saturday evening. Jocelyn specialized in photography and graphic design.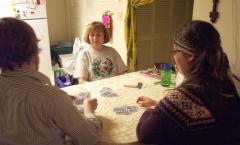 Kathy travelled from Massachusetts to Pennsylvania for the occasion. Before the reception, she played "hearts" with Steve, Raina, and Jocelyn. She shot the moon.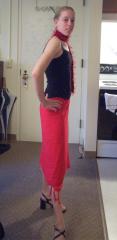 Jocelyn, dressed to make an impression among artists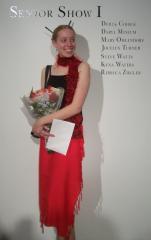 Guess who brought her flowers?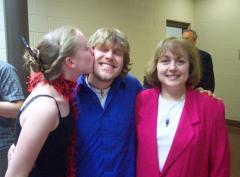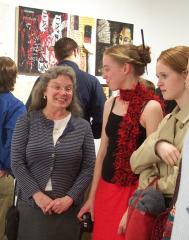 Frederica's visit was another exciting surprise.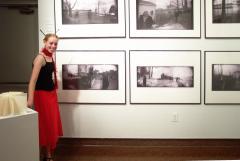 Jocelyn, with her accordion book and photographs
The book, dedicated to Steve, contains poems by Jocelyn.