(Click any photo to enlarge.)
For the Christmas holidays, Scott, Kathy, Phil, and Kevin visited Ruthie and her mom and dad in Maryland. You can tell from the photos below that the newborn was the point of the trip.
Mom & Ruthie & Dad
The new Grandma loved to help out.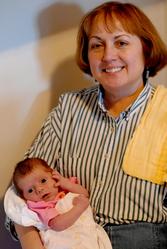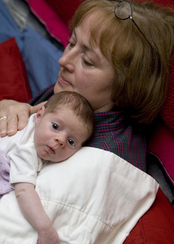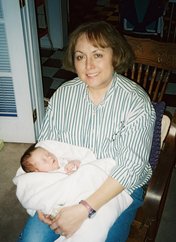 Here's a little movie of Grandma keeping Ruth content.
The Christmas tree at the M-G home, on Nativity Day.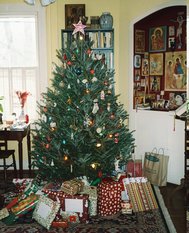 Here's a short movie dealing with how far to go when grating cheese for crab dip.