(Click any photo to enlarge.)
Visit to Phil at Houghton College
Now that Philip is driving our old minivan to Houghton College, we are relieved of the mandatory two-day trips at the beginning and end of the school year. We still wanted to see him in his college setting. Philip has been enjoying the men's choir, and in May they performed a concert together with the women's choir, which provided an opportunity for us to visit.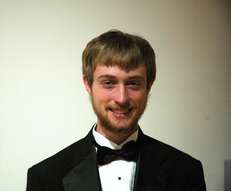 the tenor
With final exams imminent, the campus was particularly active making for a full visit. In conjunction with the concert there was an exhibition of student art which Kathy and Scott enjoyed.
Saturday after dark a hoe-down was held. We tried the dances and had fun, but it was hard to hear the caller. The combination of young inexperienced couples not understanding the caller' directions with us older people not hearing the directions made for quite a jumble.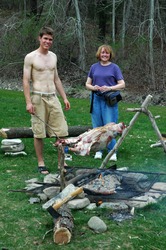 Also on Saturday, Phil's RA and housemates slaughtered and roasted a goat. Kathy watched the cooking while Scott washed Phil' laundry.
Farewell Party
With Jocelyn and Steve planning their move for Steve's seminary studies, their Maryland friends threw a farewell bash. In addition to many local friends, Jocelyn's mother Kathy came from Boston, and brother Kevin came from Dallas.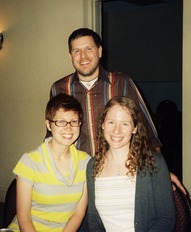 Sonia, Steve, and Liana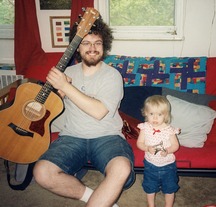 When Kevin visits, being uncle is a highlight.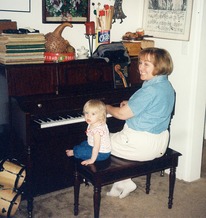 Kathy and her glory
It's the toddler, not the piano.
Kingsbury Reunion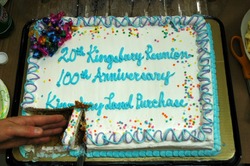 This was the 100th anniversary of William Prescott Kingsbury's purchase of land on Lake Winthrop, Holliston. Also it marked the 20th Kingsbury reunion in these parts.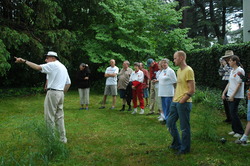 In the back yard of 22 Winthrop St., Holliston, Charlie Kingsbury recounted events of his youth and family.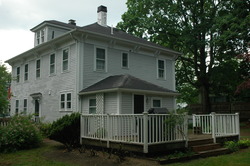 22 Winthrop St.
Scott's great grandparents Madeline and William Prescott Kingsbury lived here. Among their many children was Margaret, who married the boy from across the street, Fred Turner. They became Scott's grandparents.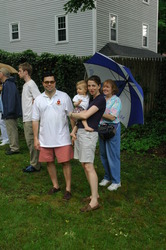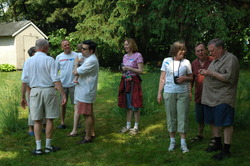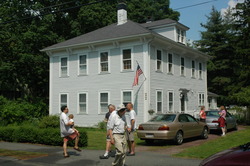 Portraits
June was full of rain. However, for the Westgate Church Picnic one Sunday there was enough of a break for a cookout and a ball game. Scott and Phil were captured by a friend.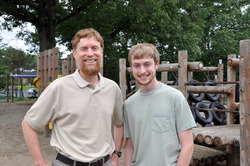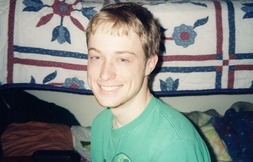 Phil