(Click any photo to enlarge.)
Phil's Graduation from Houghton College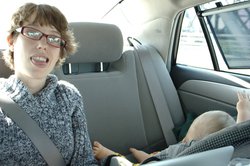 Most of the family made the 8 hour trip from Massachusetts. Mom was in the back seat with two kids.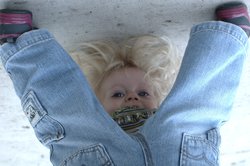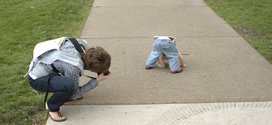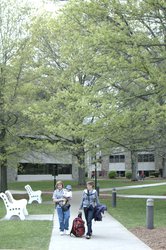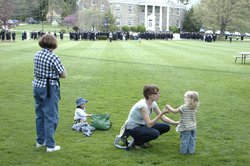 After supper, we enjoyed springtime adorning the campus.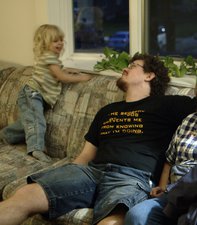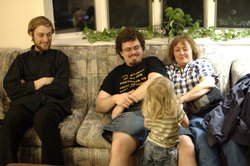 After the Baccalaureate Service, Phil introduced us to the Brown House, where he spent a lot of time senior year because that's where his buddies lived.
Spot
Then there was Spot, a Houghton pastime. In this Senior edition of Spot, we were delighted by Phil's appearances. First there was a showing of the students' video from the East meets West study tour three years ago.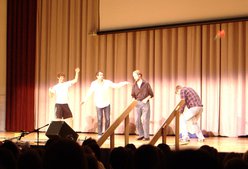 Phil and friends danced and lip-synced to "Can't Get Enough of Your Love".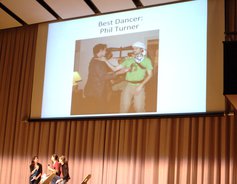 A panel selected Phil as best dancer in the class of 2010.
Breakfast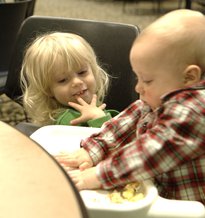 The little ones were with us at breakfast before graduation.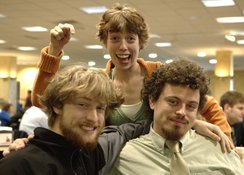 Phil and siblings.
Commencement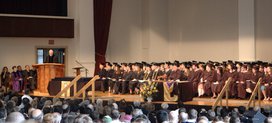 Dr. Eugene H. Peterson gave the address.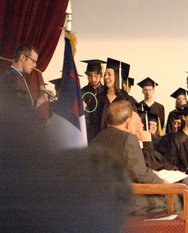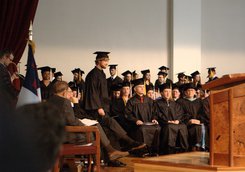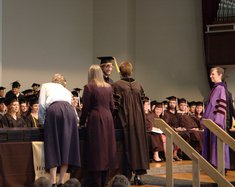 Phil had his turn to be announced and be congratulated by President Mullen.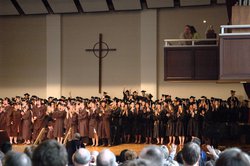 Phil stands out as the ceremony closes.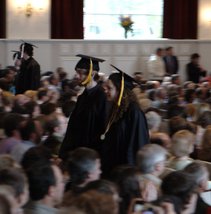 Phil recesses.
Aftermath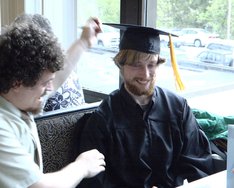 Enjoying the new "college graduate" status.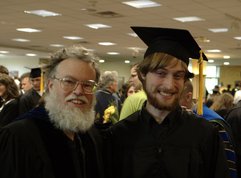 We met Dr. Wolfe, Phil's advisor.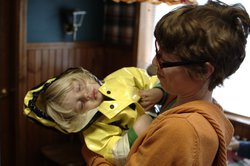 The kid was picked up, but didn't wake up.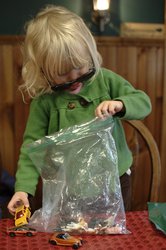 Lots of toys to keep her occupied.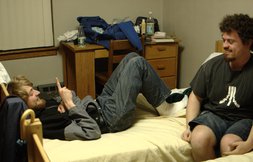 Phil came back to Gillette Hall, where Kevin and the other Turner/Mathewes guests were staying.