(Click any photo to enlarge.)
Visiting the Mathewes Family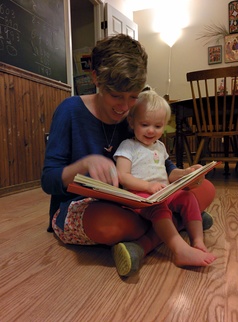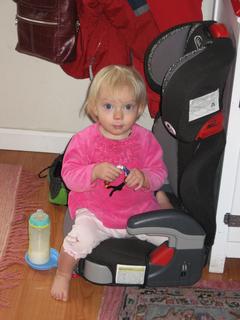 The baby's third favorite word was "baby". That's how she asked to look at her sister's baby book. She loved that book too much, and had to be kept away from it.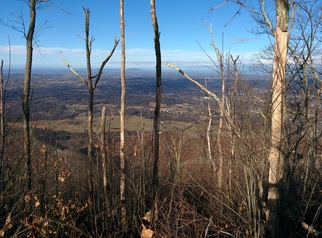 Scott hiked on Buffalo Mountain 5 times. He was psyched to learn that just 2 miles up the street from where Jocelyn and family live, there's a trail that switchbacks 1300 vertical feet up this mountain that's higher than Monadnock. In the winter the leaves are off the trees so the views are very nice. This is looking west toward the Mathewes' apartment. Chimneytop mountain is in the distance.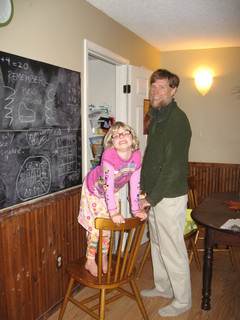 The first grader enjoyed learning about magic squares. Her hypothesis: Maybe that's the only way to make a magic square.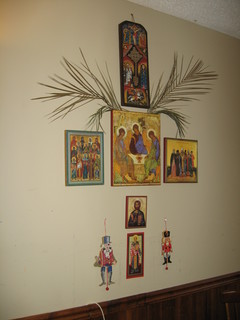 Icons in the kitchen.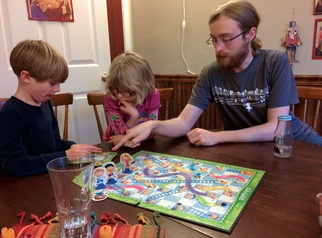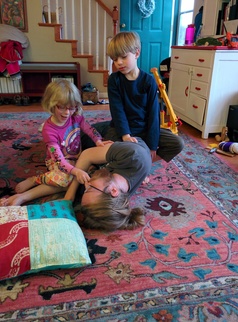 Games and roughousing with Uncle Phil.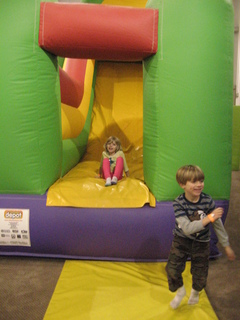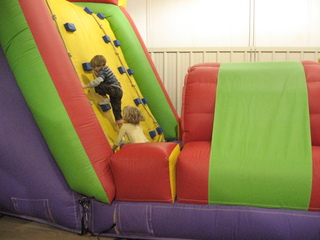 Grandma took the bigger kids to Wallabee's.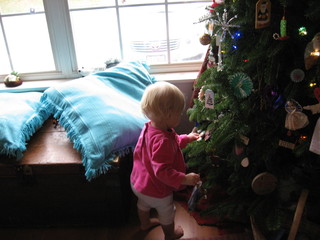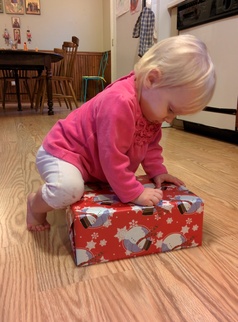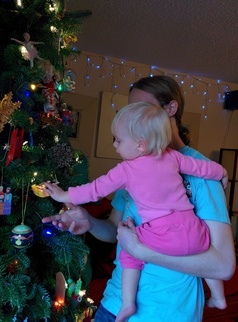 Baby enjoyed the tree, especially when Uncle Phil helped her see the higher, more fragile ornaments.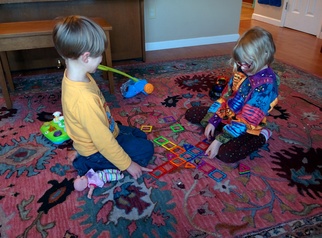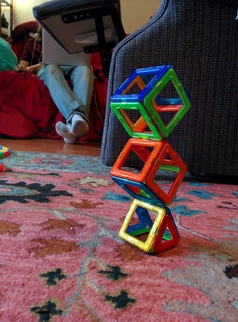 Magnaformers were a hit with the kids and the geeky big guys.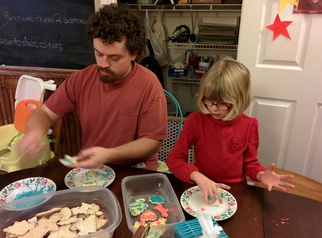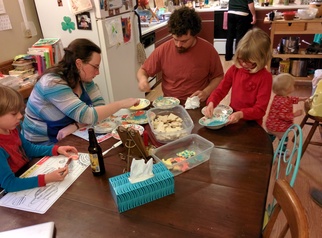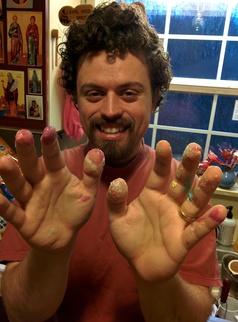 Carrying on the tradition of decorating Christmas Cookies.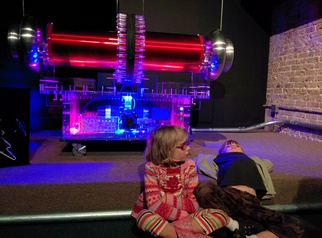 After the Tesla coil demonstration at Johnson City's Hands On Museum.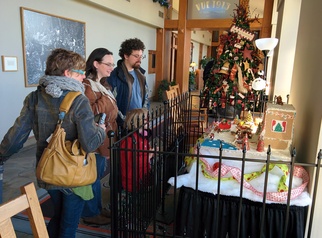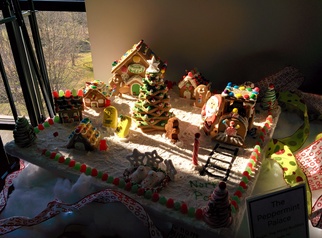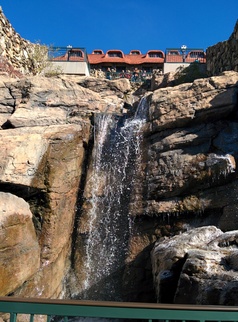 We travelled to the Grove Park Inn in Asheville for a national gingerbread house competition.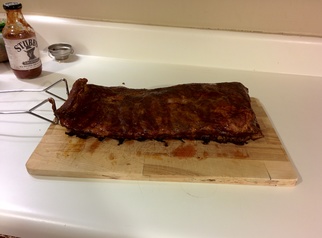 New Year's Day dinner featured barbecue ribs, in the new smoker.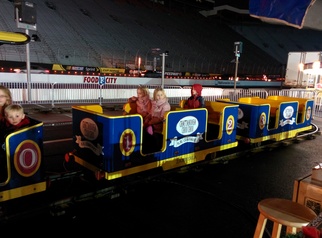 We toured the Speedway In Lights at the Bristol Speedway, and then enjoyed some rides.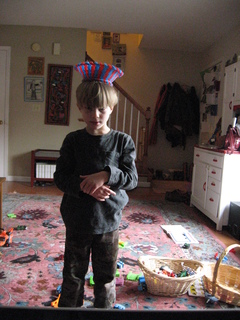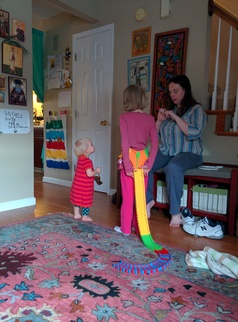 The flexible train tracks stimulated great interest. Evenually the engines' batteries were running down and the kids discovered that the tracks could be made into apparel.
A Short Trip to Willow Springs Park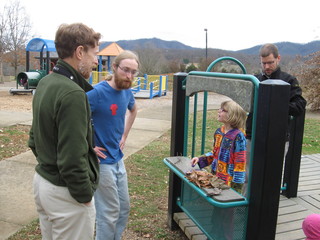 selling "hot dogs"
The park has a small stage where we put on a sponaneous enternainment. Some of the other children took an interest and organized their own act.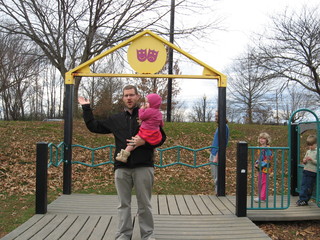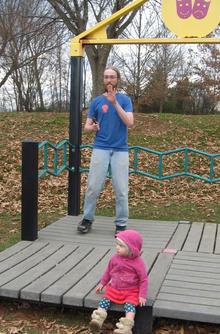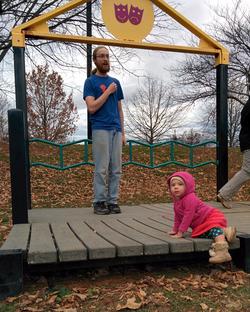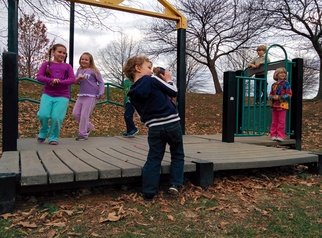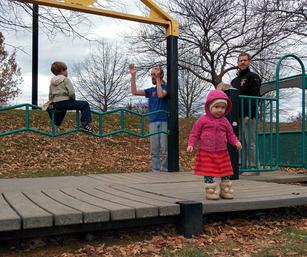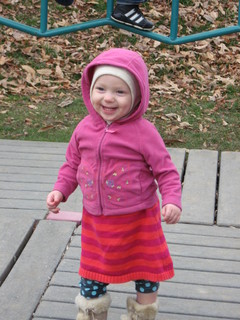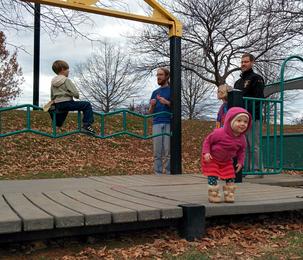 Even a toddler likes to get in the act.
The stage was fun more than dramatics.