Click on an image to see a larger version. Then use your browser's "back" button to return here.
Summer Trip
The Turner family joined the Batchlder cousins on a trip to our spectacular and beloved Baxter State Park, Maine.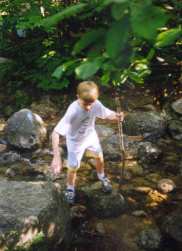 Philip T crossing a brook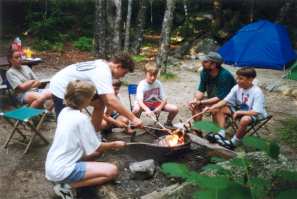 A campfire at Abol Campground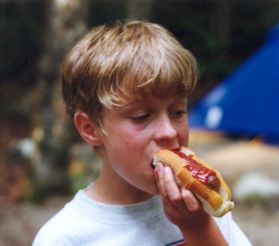 Philip enjoys camping in the mountains.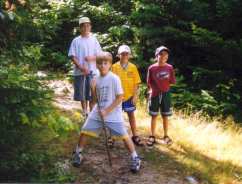 Kevin and Phil with cousins John & Scott patrolling a trail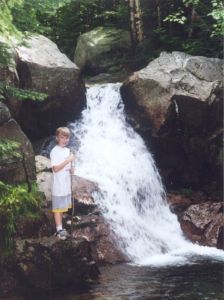 Phil at a waterfall near Abol campground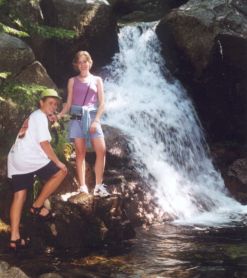 Kevin and Jocelyn at a waterfall near Abol campground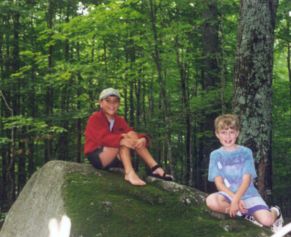 Scott & Phil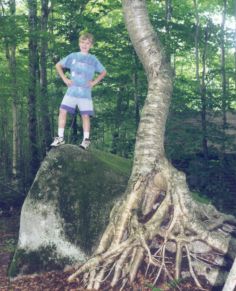 Phil claims a rock.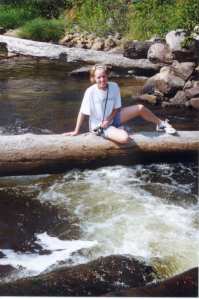 Jocelyn at Baxter State Park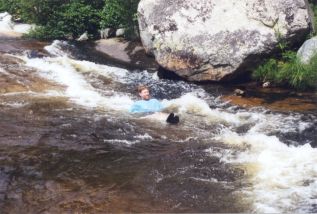 Scott in the Neshowadnehunk Stream, the lower Ledge Falls.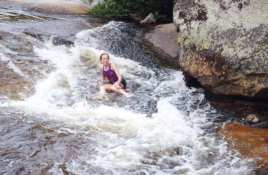 Jocelyn in the water at Nesowadnehunk Stream.
The hiking enthusiasts setting off up the Abol trail.