(Click any photo to enlarge.)
For our anniversary, Kathy and Scott travelled to Five Islands, Maine (near Bath) where we spent 3 relaxing days and nights at the Coveside Bed and Breakfast.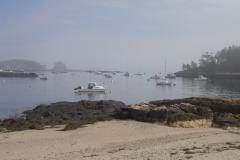 the harbor at Five Islands
a walk by the shore
A three mile walk by the rocky shore of Five Islands presented several opportunities to get out on the rocks and enjoy the water, waves, and tide.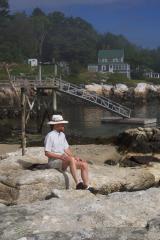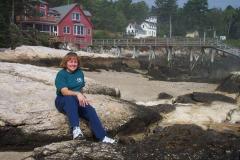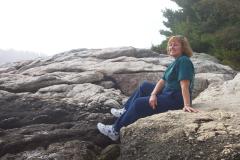 the inn
Breakfast at the Coveside was a different gourmet experience each morning. Sorry, no photos of the crêpes because properly to appreciate them required full attention.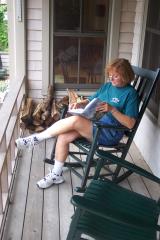 Kathy on the porch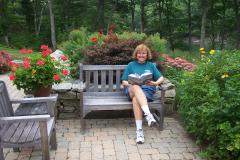 Kathy in the garden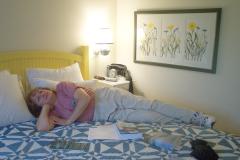 our room
Morse's Mountain
On the last day of our trip, we visited Morse's Mountain Sanctuary.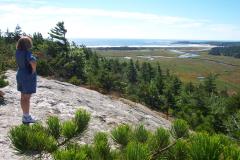 We walked the length of the two-mile road. The road parallels a salt marsh while ascending a hill with great views. It ends at a beautiful beach where we relaxed by the waves.