(Click any photo to enlarge.)
For Christmas, we travelled to Plano, Texas to visit the Batchelders. Dave & Nancy's family moved there one year ago, and Grandpa & Grandma moved last summer. The college kids Jocelyn and Kevin joined us, as did Jocelyn's fiancé Steve.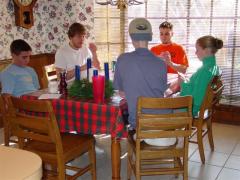 We played a lot of Sequence and Mexican Train. Here, Scott B, Steve, Phil, Mark, and Jocelyn play Hearts.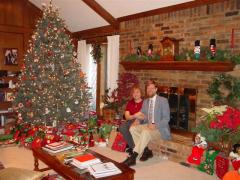 Kathy & Scott in the younger B's living room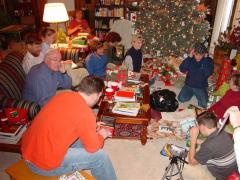 opening gifts on Christmas day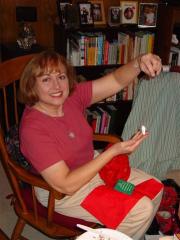 Kathy's gold cartouche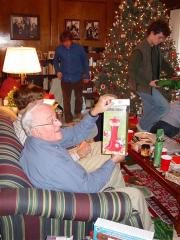 Grandpa's hummingbird feeder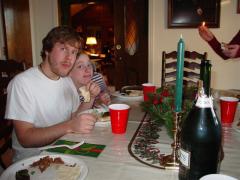 Steve & Jocelyn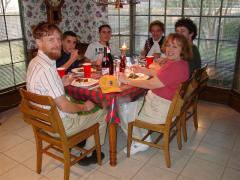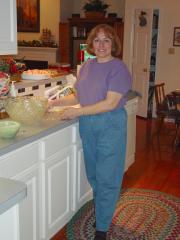 Kathy in Grandma & Grandpa's new kitchen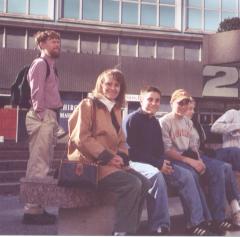 touring Dallas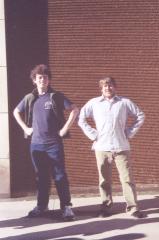 visiting a scupture park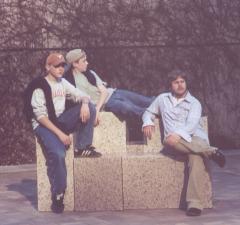 John, Phil, & Steve appreciate the practical sculpture/bench.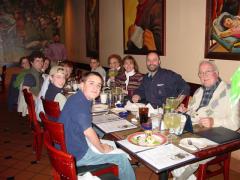 Nancy's birthday party at Abuelo's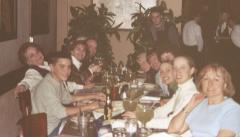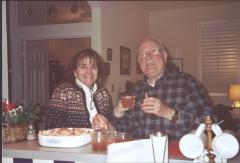 New Year's eve party at Grandma & Grandpa's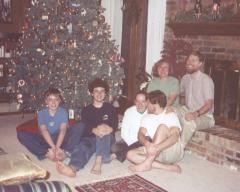 The Turners pose once more, as it's time for goodbyes.