(Click any photo to enlarge.)
Obviously, this is all about Ruthie. In March she made her first trip to visit Grandma and Grandpa in the North.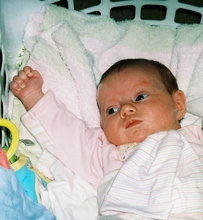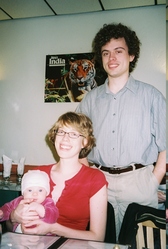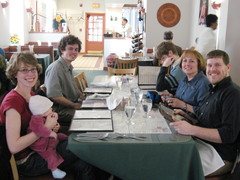 When we celebrated Kevin's birthday at the Rasoi with Indian food, she came along.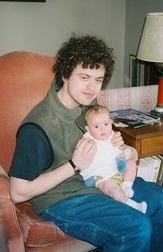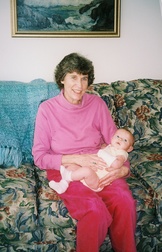 She visited Great Aunt Gail in Connecticut.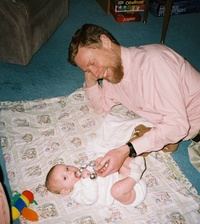 with Grandpa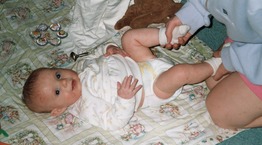 leg games with Mom
And in April we reciprocated, making the trip to Baltimore at the time of Pascha.



Grandpa got a start on his big ambition: reading to Ruthie.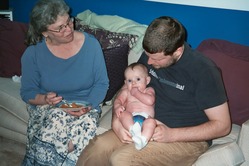 with her Dad and Mamou
The Kingsbury Reunion 2008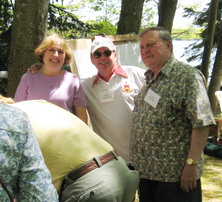 Kathy with Dana and David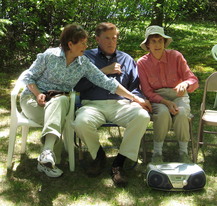 Newcomers Kay and Chuck, with Gail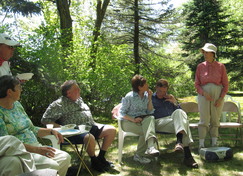 Gail led a remembrance of Dorothy Macchi and Louise Turner.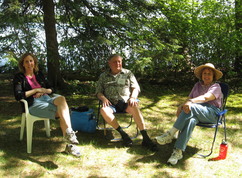 Sharon, David, and Kathy