(Click any photo to enlarge.)
Memorial Day
Steve and Jocelyn put on a great cookout for their guests Nate and Liana, together with us and Liana's parents. Sorry, none of the photos show Juris, Judith, or Liana.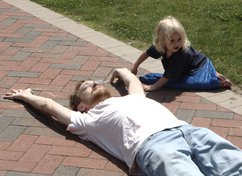 How to draw an uncle using a sidewalk and chalk.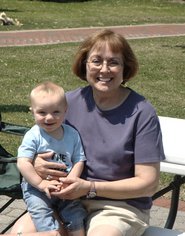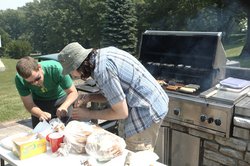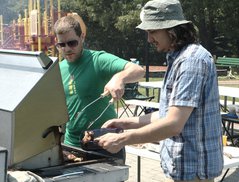 Steve and Nate prepared the chicken, burgers, and two types of sausage.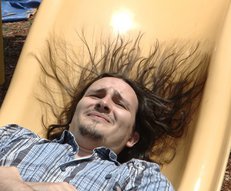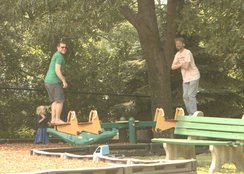 The playground and grill are perfectly proximate. The weather was strangely hazy, which turned out to have been caused by forest fires 700 miles away in Quebec.
After the cookout, Nate and Liana caught their plane back home.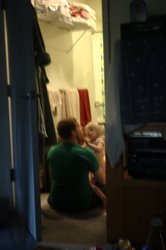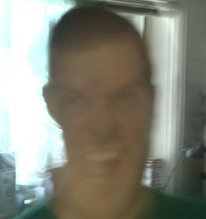 Phil experimented with the shutter at 1/4 second.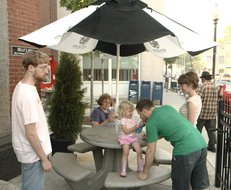 We walked around Jamaica Pond, with a stop at J.P. Licks for some delicious ice cream.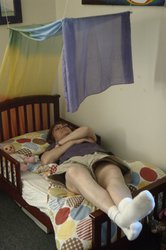 Just about everyone took a nap, but Kathy grabbed an extra on her granddaughter's bed.