(Click any photo to enlarge.)
(Photos subsequent to the toasts were lost in a disk crash.)
Preparations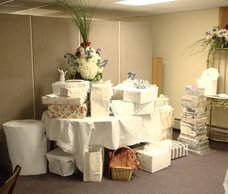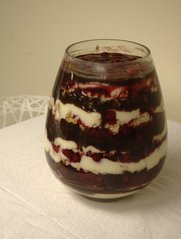 Arrivals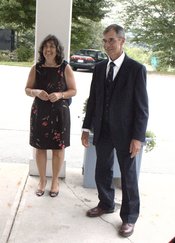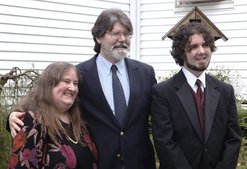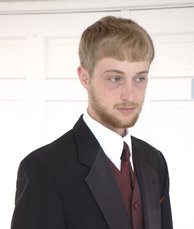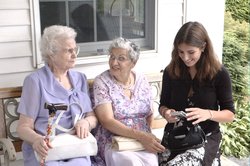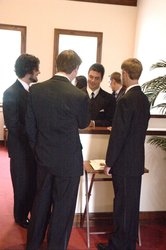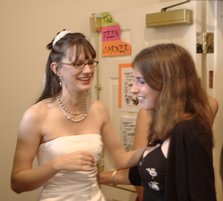 Ceremony
The official wedding took place as part of a full Lutheran vespers, with musicians, hymns, and a sermon relating love and marriage to Christ's love for us. (Photography was not permitted.)
Reception
After the ceremony, formal photos of the wedding party were taken, while some of the guests found seats for the reception.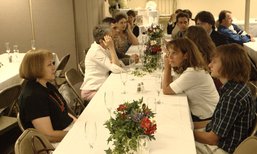 The new Mr. and Mrs. Sibley enjoyed their first dance.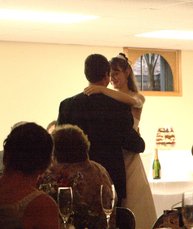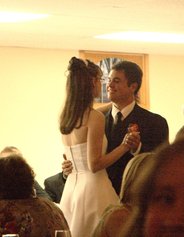 Toasts
Dinner
The cake was a non-traditional punch cake. The bride & groom eschewed the contemorary fad of competitive cake-smearing.