(Click any photo to enlarge.)
Jocelyn's Visit
We were delighted that Jocelyn visited us for a week just before the 4th of July, sorry that Steve had work commitments, and thankful that travelling all that distance with 3 children was successful.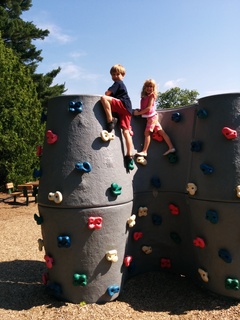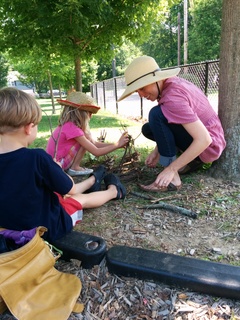 The first day we made fairy houses at the Loker Playground in Natick.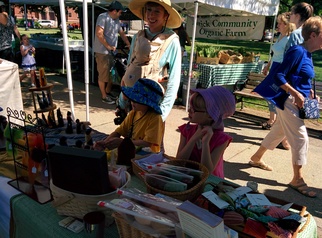 On Saturday our first destination was the Farmer's Market on the town common. The popovers were a treat.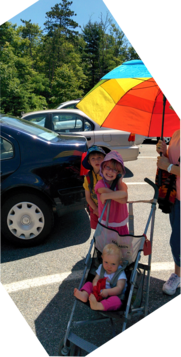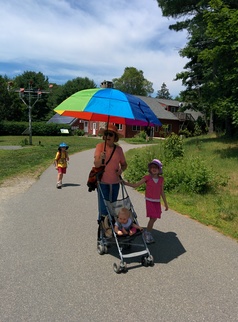 Next we visited Massacusetts Audubon's Drumlin Farm.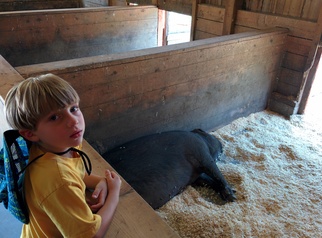 He liked the pigs.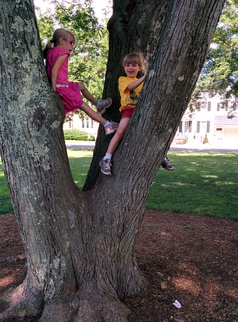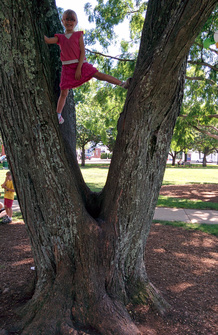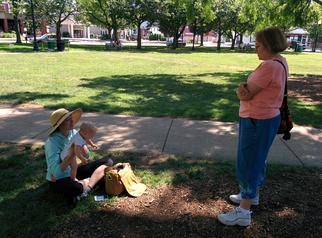 Later we returned to the common for Park Street Ice Cream and the climbing trees.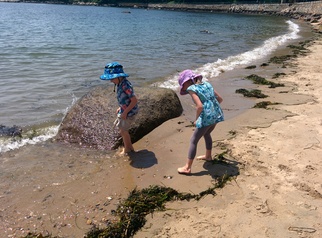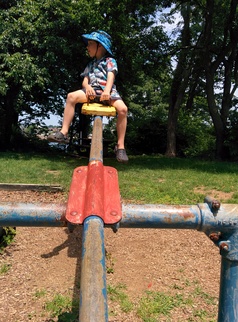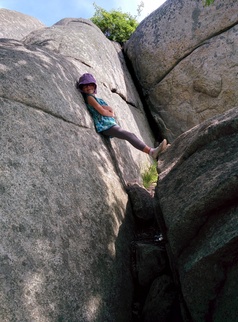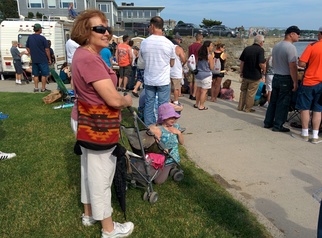 On Sunday we visited Gloucester and discovered Stage Fort Park. This was the kids' first ocean beach of the year. The park has a playground with both new and old equipment. A granite dome was fun for beginning climbers (Grandpa included). Later, we joined the crowd to watch the competitors slip and slide along a greased spar. It wasn't over until one man made a leap, nabbed the flag, and carried it 20 feet down into the harbor.
The other day of big fun was on Tuesday, when we made another trip to Gloucester, this time to Wingaersheek Beach. It was hot and sunny as a beach day should be. Although the water was cold, our grandson's favorite activity of the day was to wade out into the water of the gradually sloping beach, and get wet up to his arms. He loved that he could put distance between himself and the shore.