(Click any photo to enlarge.)
Christmas Tree Trimming
Kevin and JoAnne were visiting. What to do? Advent was tomorrow so Kathy's instinct kicked in and she persuaded everyone to help set up the Christmas tree.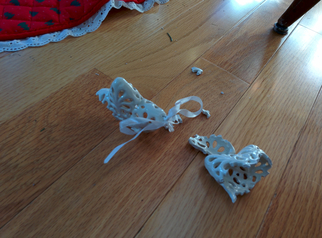 Oops! Sad to say goodbye to one beautiful ornament.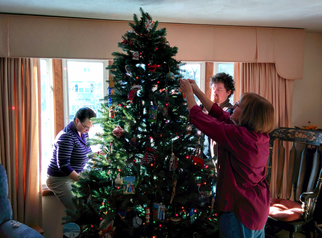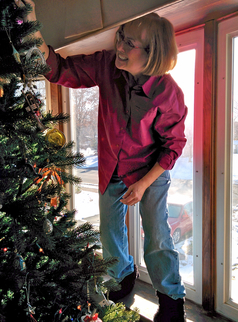 Kathy laid down the rules for placement: metal and ceramic toward the window; wooden and fadable away from the window. Finally she took charge of the ornaments at the top of the tree.
Peter & Gizem's Reception
The Montagues hosted a beautiful reception for recently married Peter and Gizem at the Museum of American Bird Art.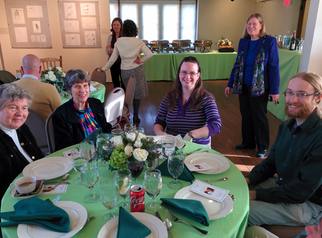 Marion, Gail, JoAnne, and Phil
In the background is hostess Amy.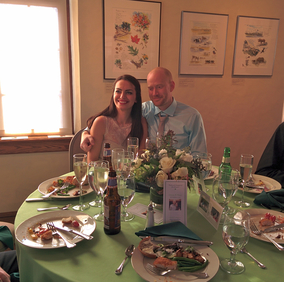 Gizem and Peter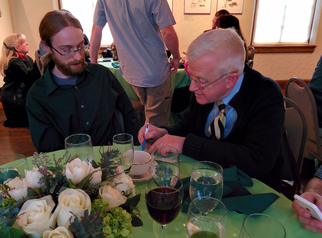 mentoring in drawing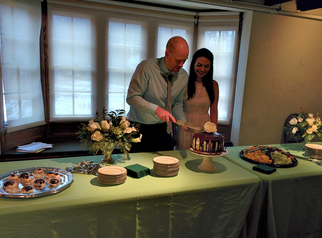 What a couple! What a cake!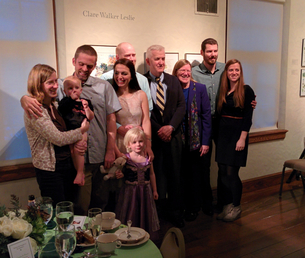 Montague clan