(Click any photo to enlarge.)
Kevin & JoAnne's Visit
Early in March, Kevin and JoAnne came to visit for a full week. Scott and Kathy took time off to enjoy their stay with us. The Texans borrowed a car on Tuesday for a visit to Aunt Gail in Connecticut.
When Philip proposed bird watching as a possible activity, Kevin and JoAnne were glad to accept, and go along with the three of us who are more regular birders. So we traveled to Cape Ann for Mass Audubon's "Wednesday Morning Birding". The unseasonably warm weather brought out a large number of fellow enthusiasts. We all enjoyed a wonderful variety of ducks, often with excellent views.
Afterward, we had lunch at the Halibut Point Restaurant on Gloucester.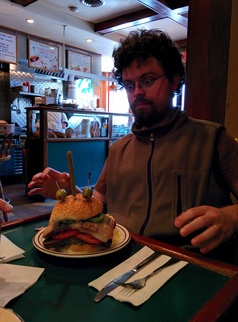 To revisit one of Kevin's Massachusetts memories, JoAnne and Scott joined him for candlepin bowling in Needham.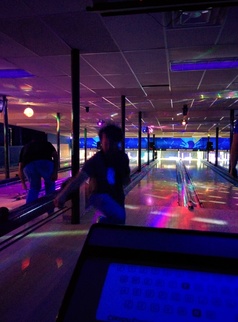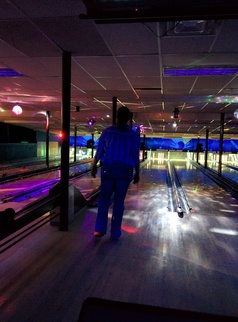 The final day was another warm one. After church we got some portraits before the guests took off for home.