(Click any photo to enlarge.)
Visiting in Texas
Kathy and Scott took the opportunity in mid-May to visit our family in Texas, and to have some fun watching professional golf.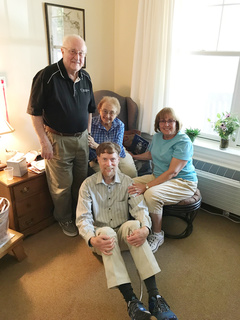 Kathy's parents were in their new home at Sunrise Senior Living.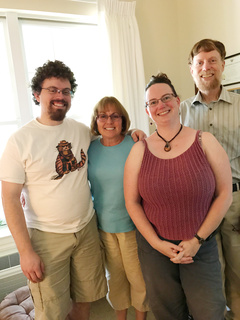 During our time in Texas, we enjoyed the hospitality and home of our son Kevin and his wife JoAnne.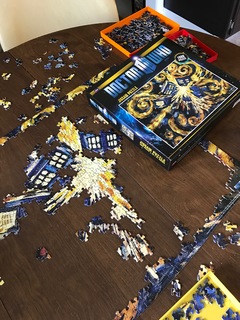 We worked on puzzles together, at both the Batchelders' and the Turners' homes.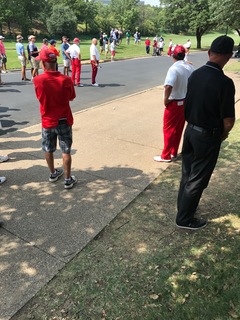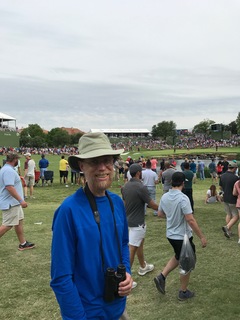 We enjoyed watching top golfers at the Byron Nelson Tournament so much, that we went back for the final day. Taking photos was against the rules, but we managed to snatch some proof that we were there. In the first photo, all the red-trousered officials are gathering because Jason Day's ball rolled to a stop on the sidewalk.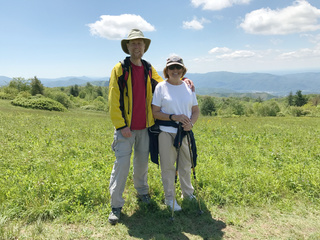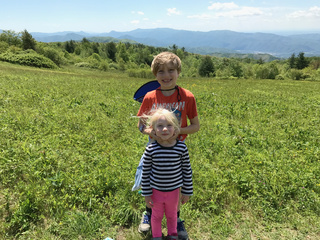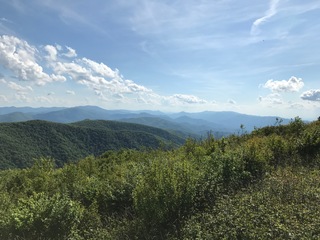 On our return to Tennessee, we took our two younger grandchildren for a hike,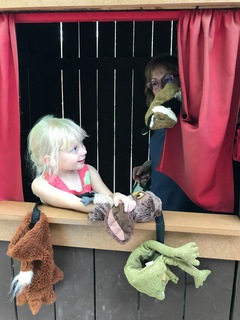 And accompanied them to the Western North Carolina Nature Center.