(Click any photo to enlarge.)
Butterfly Break
Not far from our Tennesse home, the Appalachian Trail follows the North Caroline boundary. Where the trail emerged from the woods into a meadow, I took a break during a hike to relax with the bees and butterflies.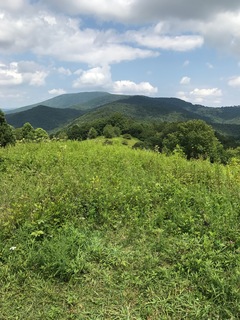 Meadow near Sam's Gap with Big Bald rising in the distance.
I'm a novice with butterflies. The labels below are only roughly accurate.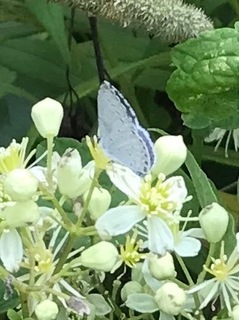 Appalachian Azure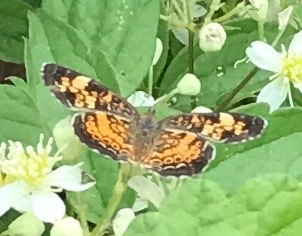 Pearl Crescent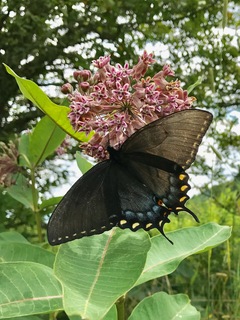 Spicebush Swallowtail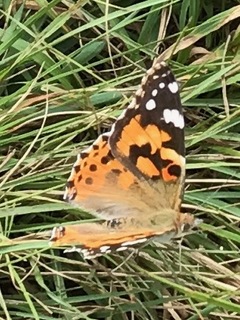 Painted Lady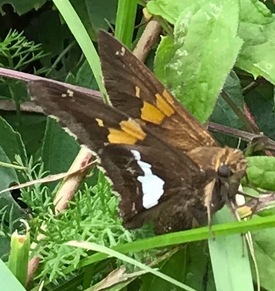 Silver-spotted Skipper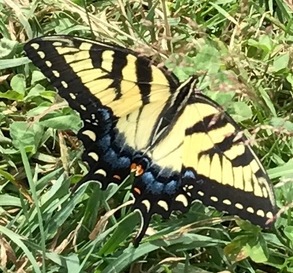 Tiger Swallowtail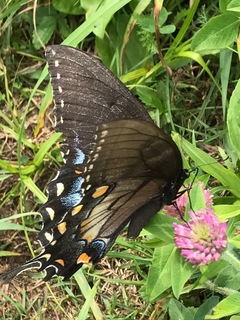 Spicebush Swallowtail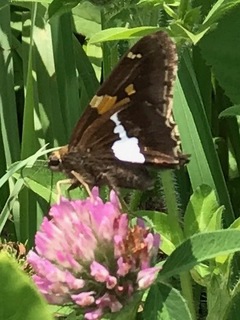 Silver-spotted Skipper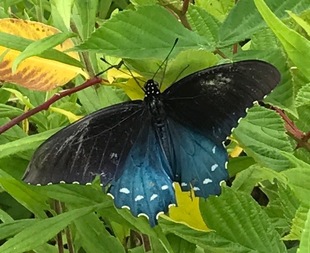 Pipevine Swallowtail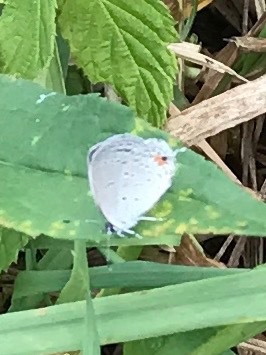 Gray Hairstreak