(Click any photo to enlarge.)
Kiawah Island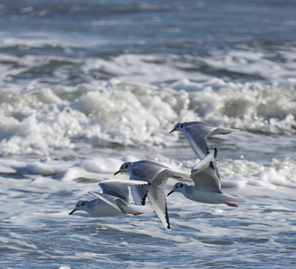 Bonaparte's Gulls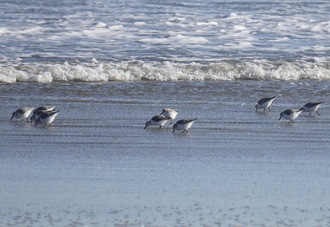 Sanderlings

Ring-billed Gull
Caw Caw County Park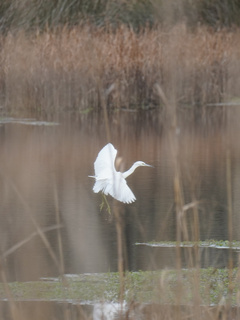 Little Blue Heron (juvenile)
Folly Island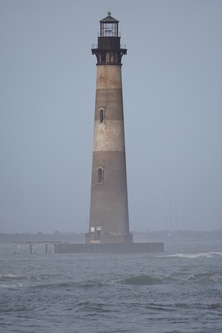 Morris Island Lighthouse, with cormorants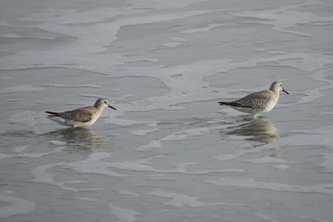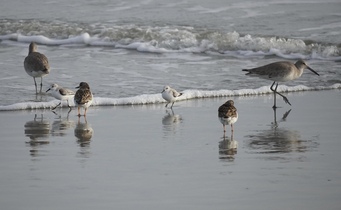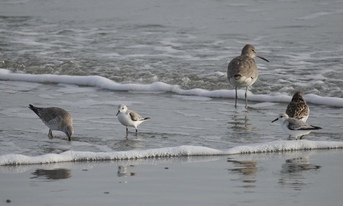 Red Knots, Ruddy Turnstones, Sanderlings, and Willets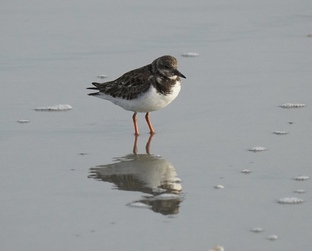 Ruddy Turnstone
Roxbury Park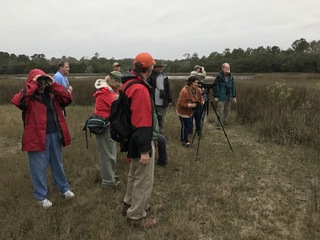 the Tennesseeans in South Carolina
Donnelly Wildlife Management Area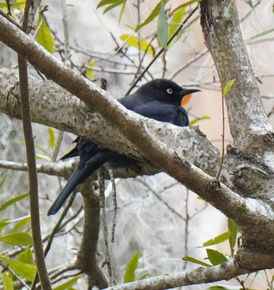 This blackbird suffered lengthy scrutiny. It was called a Brewer's, and later demoted to a Rusty.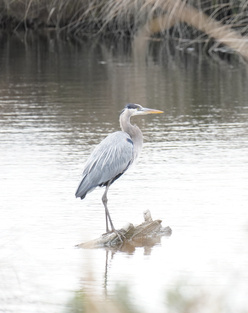 Great Blue Heron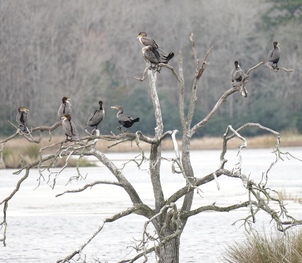 Double-crested Cormorants
Bear Island Wildlife Management Area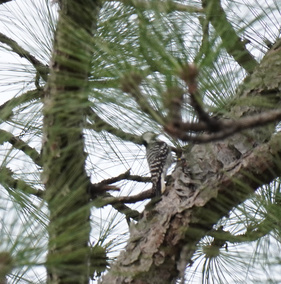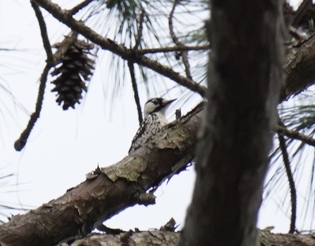 Red-cockaded Woodpeckers
A major success! In recent years our group has repeatedly visited R-C-W habitat, in vain until now.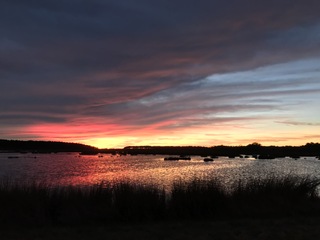 Bear Island held a marvelous supply of ducks, flying about and settling in for the evening.
Pitt Street Bridge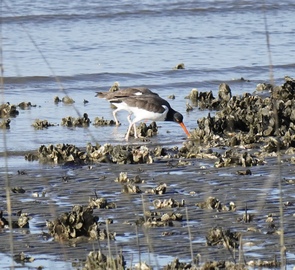 American Oystercatcher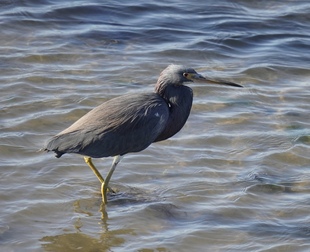 Tricolored Heron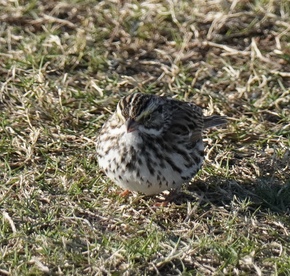 Savannah Sparrow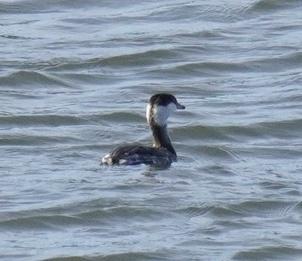 Horned Grebe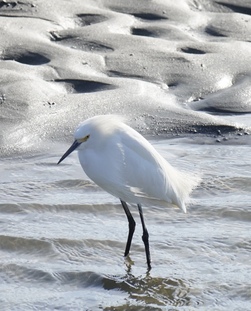 Snowy Egret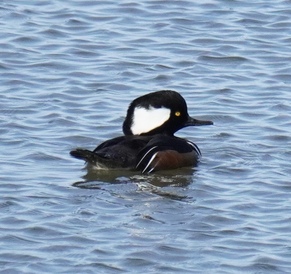 Hooded Merganser
Thompson Park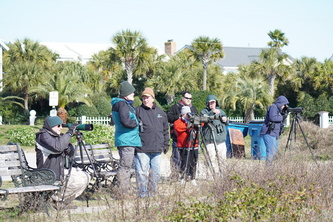 we birders birding
Sod Farm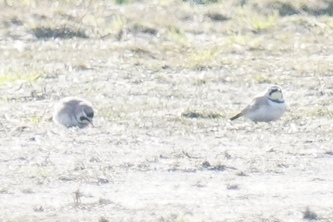 Horned Larks
All in all, the trip was very successful, with 126 bird species identified. That would be good any time of year!
Thanks to Joe and Kim!