(Click any photo to enlarge.)
Two Days Before Christmas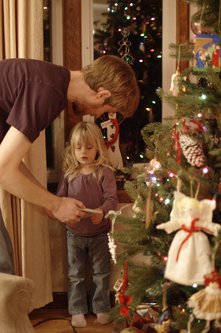 "Who is this one for?"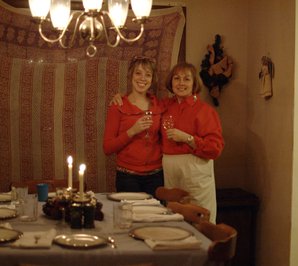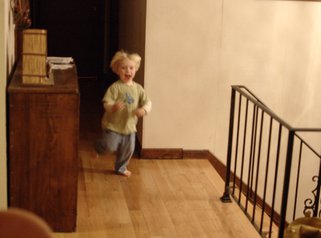 "Make 'em laugh!"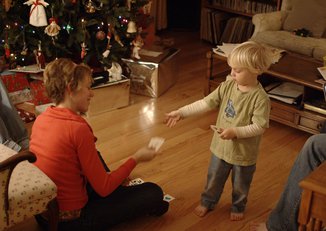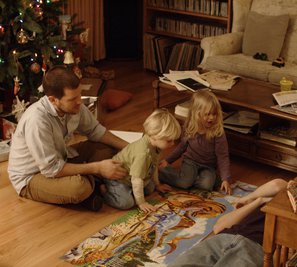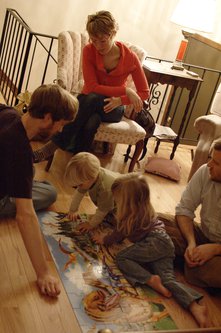 "Uncle Phil, what's this dinosaur called?"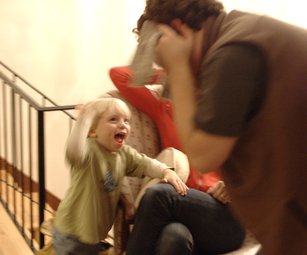 "Uncle Kevin, you be the monster."
Christmas Day
While waiting for the time to open presents...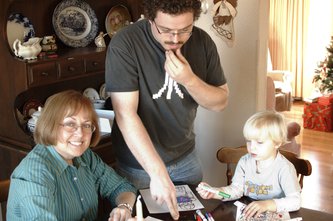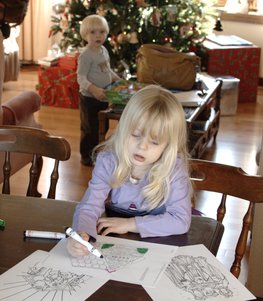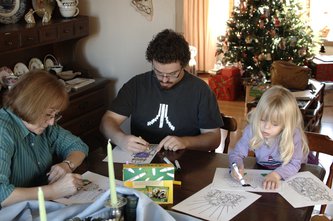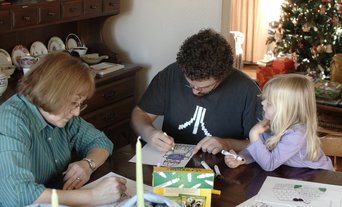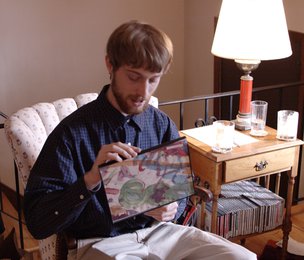 An original work by niece and nephew.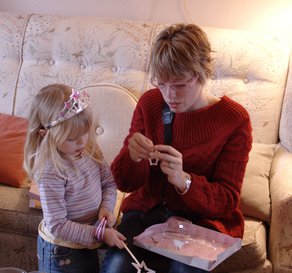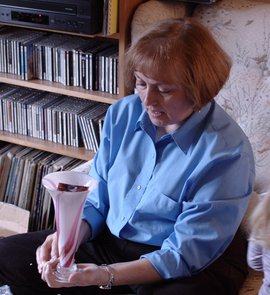 Kathy loves the hand-blown vase from Kevin.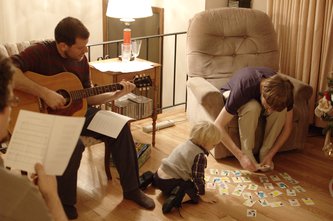 Winding down from caroling.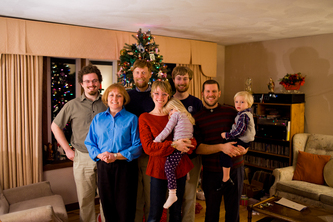 Later, we played The Great Dalmuti. After the Mathewes family departed, we played Sequence and watched a hilarious P.D.Q. Bach concert.
Belated Christmas Gingerbread
Jocelyn prepared the gingerbread dough before Christmas. When the day turned out too full for the activity, it was left to the Dad and brothers to finish the job. We tackled it two days later.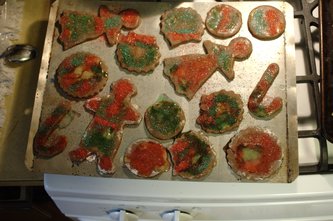 the second batch, ready to bake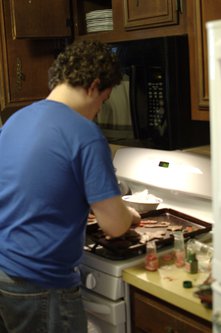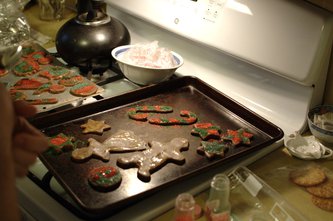 Kevin cut and decorated the third (and final) batch.
before ...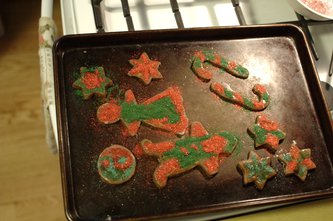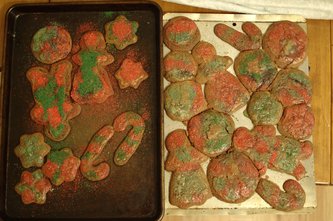 ... and after. The cookies grew together, surprising us inexperienced cooks.
Later, Kathy joined us for dinner and games. The Uno game was one of those which goes on and on, with Phil and Scott each getting down to one card several times. Finally, Phil prevailed.
That was followed by a couple of rounds of Privateer, won by Kevin and Kathy. Phil declared that the Uno struggle had taken too much out of him.
New Year's Eve
Our New Year's Eve celebration continued the traditional game night, the highlight being Rail Baron.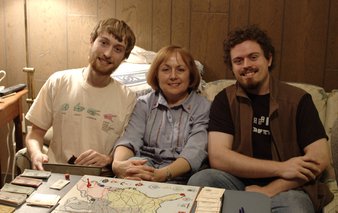 During the course of the game, we were amazed as Kathy rolled box cars time after time, for a total of six lucky rolls. Nevertheless, the others each managed to build up respectable railroad monopolies across the U.S.A. After a few hours, Scott was ready to reach home as the dominant baron. However, when Scott's roll of the dice came up one short, Phil was able to cut him off and pocket a bundle of Scott's profits. This put Phil in a good position to rush home and win the title. For several rounds, Phil's rolls of the dice kept him just a few steps ahead of Scott, and finally he reached Seattle for the win.