A harmonograph is an assembly of a few pendulums and a pen that draws a variety of curves containing interesting patterns. The "harmonograph 1.0" program is a computer model of a two-pendulum harmonograph which enables you to "set up" a harmonograph and generate the resulting curve at the same rate that a physical harmonograph would do so.
Examples: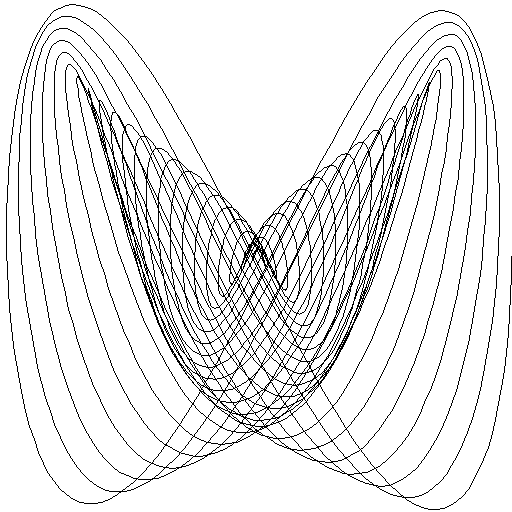 The following image is a conversion from a high-resolution image produced by "harmonograph 1.0".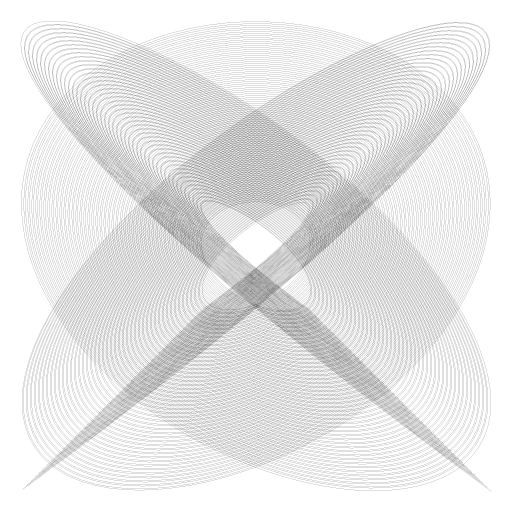 For more information on harmonographs, see Paul Bourke's web page.
download
Harmonograph exists thanks to the fine services of wxwidgets 2.4.2.